Bondi Sands Aero 1 Hour Express Tanning Foam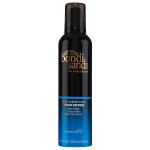 Unfortunately, due to shipping restrictions on pressurized bottles, we are unable to ship Batiste Dry Shampoo to anywhere outside of New Zealand. We cannot ship to any other countries, including Australia, Asia, USA, and Europe.
Product Description
Experience a sun-kissed Australian tan in just 1 hour with Bondi Sands Express Self Tanning Foam. Infused with a scent of coconut, this ultra lightweight aerosol foam will leave your skin glowing like a day on Bondi beach.
Bondi Sands innovative dual action tanning formula provides a deep, long lasting natural tan that hydrates the skin with every application.
Made in Australia. Not tested on animals.
Directions For Use
For an even streak free tan, ensure your skin is clean, exfoliated and free of any moisturisers.
Apply Bondi Sands Aero liberally to a tanning mitt before using a long sweeping motion to apply to legs, arms and body. Use remaining residue on tanning mitt for face, elbows and knees.
Rinse skin after 1 hour for a long lasting dark tan. For the darkest tan leave foam on skin for two to three hours. Shower with warm water and gently pat skin dry.
Warnings & Cautions
Keep out of reach of children
For external use only. If swallowed, seek immediate medical advice from a doctor or poisons centre.
Keep away from eyes.
If irritation occurs, discontinue use & seek medical advice
This product does not contain sunscreen & does not protect against sun exposure.
Bondi Sands, Port Melbourne, VIC 3207, Australia.