Bondi Sands GLO Shimmer One Day Tan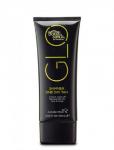 Product Description
Get a luminous glow in an instant with Bondi Sands Shimmer One Day Tan. Light reflecting particles highlight the skin, giving you a glistening bronze finish. Transfer and water resistant, this shimmering formula is perfect for face and body and easily washes off with soap and warm water.
Made in Australia. Not tested on animals.
Directions For Use
Shake well. Apply small amount of Shimmer One Day Tan directly onto the skin.
Spread evenly with hands or an Application Mitt. Reapply Shimmer One Day Tan as required.
Wash hands after application and remove from skin using a cloth with warm water and soap.
Warnings & Cautions
Keep out of reach of children
For external use only. If swallowed, seek immediate medical advice from a doctor or poisons centre.
Keep away from eyes.
If irritation occurs, discontinue use & seek medical advice
This product does not contain sunscreen & does not protect against sun exposure.
Bondi Sands, Port Melbourne, VIC 3207, Australia.