Alpine Silk Bee Venom Ultra Repair Eye Crème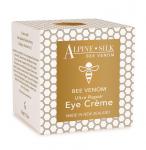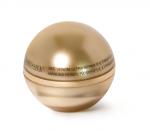 Product Description
This gentle eye crème helps to firm the skin and reduce the appearance of fine lines and puffiness around your eyes. This smooth, fragrance free eye crème utilises all the natural benefits of manuka honey, rosehip oil and vitamin E to hydrate and plump the skin by encouraging collagen production.
Bee venom has effective therapeutic and relaxing properties, helping to sooth and calm the delicate skin around the eyes.
Rosehip oil is perfect for skin as it soothes and conditions skin cells and restores moisture levels.
Helps relieve dry skin and enhance skin hydration by forming a protective, soothing barrier against the elements.
Manuka honey is an excellent natural exfoliator and helps to gently detoxify, leaving your skin feeling rejuvenated.
Made in New Zealand.
Directions For Use
Gently apply a small amount of crème around the eye area. For best results, use daily.
Alpine Silk Cosmetics, PO Box 2384, Christchurch, New Zealand.
No prices listed for this product.