Alpine Silk Bee Venom Nourishing Face Mask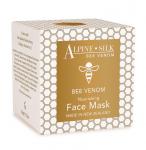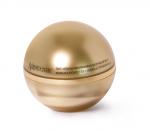 Produce Description
This advanced nourishing face mask helps to relieve tired skin from daily stress. Bee venom encourages the stimulation of the facial muscles to tighten and firm your skin. Vitamin E will assist in protecting your skin cells from free radicals while acids in the manuka honey help the clearing of dead skin cells. Use regularly and enjoy younger, newer looking skin.
Helps to plump skin and reduce the appearance of fine lines and wrinkles.
Manuka honey is an excellent natural exfoliator and helps to gently detoxify your skin, leaving it feel rejuvenated.
With the added benefits of collagen which enables the skin to stretch and be elastic, yet retain firmness and tone.
Supports the renewal of cells.
Made in New Zealand.
Directions For Use
Generously apply mask to face and neck after cleansing. Wash off after 15 minutes.
Alpine Silk Cosmetics, PO Box 2384, Christchurch, New Zealand.
No prices listed for this product.