Alpine Silk Bee Venom Nourishing Face Crème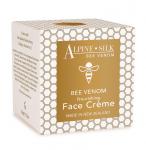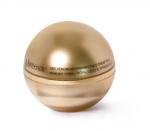 Product Description
This unique nourishing face crème utilises the benefits of bee venom and manuka honey to help revitalise your skin and boost its moisture levels. Royal jelly encourages the production and continual renewal of cells to help reduce the signs of ageing and promote younger looking skin.
Bee venom increases blood circulation to gently plump out and firm the skin.
Royal jelly contains numerous vitamins & minerals that provide nutrients for skin renewal.
Helps relieve dry skin and enhance skin hydration by forming a protective barrier and locking in moisture.
Vitamin E is a powerful anti-oxidant which helps protect the health of skin cells from the harmful effects of Ultra Violet light, toxins, pollution and environmental stress.
Made in New Zealand.
Directions For Use
Smooth crème evenly over face and neck. For best results, use daily.
Alpine Silk Cosmetics, PO Box 2384, Christchurch, New Zealand.
No prices listed for this product.