Alpine Silk Bee Venom Intensive Moisturiser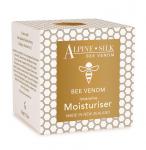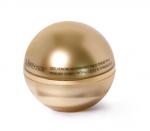 Product Description
This moisturiser is an intensive treatment that can help improve the softness and smoothness of your skin. With the added benefits of rosehip oil, it assists in reducing the appearance of fine lines and imperfections. The anti-oxidant properties of vitamin E strengthen skin cells and add radiance to your skin.
Bee venom helps to reduces redness, puffiness and equalise skin tone.
Manuka honey aids skin hydration and locks in moisture to help retain smoothness and softness.
Vitamin E is a powerful anti-oxidant which helps protect the health of skin cells from the harmful effects of Ultra Violet light, toxins, pollution and environmental stress.
Rosehip oil is perfect for skin as it soothes and conditions skin cells and restores moisture levels.
Made in New Zealand.
Directions For Use
Apply evenly over face and neck. Use as a daily facial moisturiser.
Alpine Silk Cosmetics, PO Box 2384, Christchurch, New Zealand.
No prices listed for this product.