Alpine Silk Rosehip Nourishing Lip Balm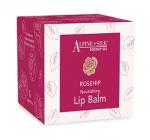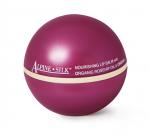 Product Description
Pamper your lips with this nourishing rosehip lip balm and say hello to kissable softness. Our lightly scented formula works to condition your lips and protect them from the elements. Enriched with antioxidant-rich organic rosehip oil and organic jojoba oil, this balm will help keep your lips moist and irresistibly smooth.
Organic rosehip oil absorbs quickly into the skin to nourish the lips and provide long lasting hydration.
The high quality oil from the jojoba plant is perfect for the delicate skin on your lips; soothes, conditions, repairs and is an excellent moisturiser.
With the added benefits of sweet almond oil to help rejuvenate dead cells and prevent chapped lips.
Subtle rose fragrance and non-tinted.
Water resistant.
Made in New Zealand.
Directions For Use
Apply regularly to lips throughout the day.
Alpine Silk Cosmetics, PO Box 2384, Christchurch, New Zealand.
No prices listed for this product.