Alpine Silk Rosehip 24hr Miracle Day Crème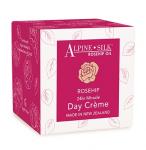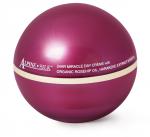 Product Description
Keep your skin feeling fresh throughout the day with our 24hr Miracle Day Crème. The combined benefits of organic rosehip oil and CoQ10 help to moisturise the skin instantly whilst also tightening cells to improve skin texture and provide a more youthful appearance. Apply in the morning as part of your daily routine to refresh and protect your skin.
Relieves dry skin and locks in moisture by forming a protective, soothing barrier against the elements.
Rosehip Oil is rich in anti-oxidants to protect against sun damage caused from UV rays.
CoQ10 helps boost skin repair and regeneration and reduces damage from free radicals.
Contains the added benefits of sweet almond oil, which has effective therapeutic properties to help sooth and calm skin cells.
Directions For Use
Gently smooth crème evenly over a cleansed face and neck every morning.
Alpine Silk Cosmetics, PO Box 2384, Christchurch, New Zealand.
No prices listed for this product.