Bondi Sands Self Tanning Mist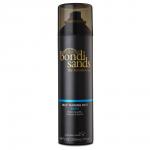 Unfortunately, due to shipping restrictions on pressurized bottles, we are unable to ship Bondi Sands Self Tanning Mist to anywhere outside of New Zealand. We cannot ship to any other countries, including Australia, Asia, USA, and Europe.
Product Description
Bondi sands instant tanning mist creates a professional salon quality tan within seconds. Infused with Vitamin E to moisturise and rejuvenate your skin, bondi sands mist goes on light and leaves your skin glowing with an effortlessly applied natural bronzed look every time.
Made in Australia. Not tested on animals.
Directions For Use
For an even streak free tan, ensure your skin is clean, exfoliated and free of any moisturisers
Shake can and apply in a well ventilated area. Spray tanning mist directly onto skin while holding the can approximately 12 inches (30cm) away from skin. Remember to spray lightly on hands, elbows, knees and ankles
Skin may be washed after one hour. For a longer lasting darker tan leave on skin for up to 6 hours. Shower with warm water and gently pat skin dry. For the deepest tan re-apply bondi sands tanning mist 30 mins after initial application
Warnings & Cautions
Keep out of reach of children
For external use only. If swallowed, seek immediate medical advice from a doctor or poisons centre.
Keep away from eyes.
If irritation occurs, discontinue use & seek medical advice
This product does not contain sunscreen & does not protect against sun exposure.
Bondi Sands, Port Melbourne, VIC 3207, Australia.